The dramatic growth of Telegram
One of the platforms that has experienced rapid growth in a short period of time is Telegram. This software was released in August 2013 and is now available for Android, Windows Phone, and iOS, and has been able to satisfy its fans so far and has a huge number of active users around the world.
In October 2013, Telegram had 100,000 daily active users. On March 24, 2014, this number reached 15 million. In December 2014, Telegram announced that it had more than 50 million active users, sharing more than one billion messages per day. Message sharing doubled over the five-month period to 2 billion messages a day. This growth continued until in January 2021, Pavel Dove, founder, and CEO of Telegram Messenger announced that the number of active users of this messenger had exceeded 500 million.
Telegram is growing every time with its new update and offers more useful features and also has great security.
It has many useful features such as:
Could-based messages
Secret chats
Channels
Groups
Video-calls
Voice-calls
Bots
Animated stickers and emojis
Polls
Finding groups nearby
Finding people nearby
And etc….
Why should I use Telegram for my business?
It does not matter how much you use this messenger in a day and how much information you send or receive through it. There is no charge for using Telegram. The point is that, unlike some other similar messengers, Telegram has no time limit and information volume and your chat information will be stored on Telegram servers forever. Apart from these, Telegram has made it possible to send and share text, photos, videos, songs, and audio files. This means that you are not limited in any way to communicate. This is an important point in online businesses; Because we know that media files are an important part of our online business.
Security is always one of the most important issues when choosing a messenger. Security is one of the most important elements of Telegram messenger. The developers of this program have stated that the security methods used in Telegram have made it impossible to hack it, and they say that there is no way to penetrate into it to steal information. Unlike many other messengers whose security issues have become problematic, Telegram is very secure in this regard and poses no threat.
Several years after the messenger was released, no hacker has been able to break into Telegram's servers. This high and exemplary security assures you that there is no risk of your confidential information being leaked. In addition, high security leads more customers and users to use Telegram.
According to the Falcongaze Research Center in 2016 in terms of information security, Telegram Messenger ranks first.
The Significant number of active users
The growing number of users joining the Telegram network is increasing every day. This upward trend has grown significantly over the past year, with more than 350,000 new users joining Telegram every day. Telegram crossed the 100 million mark in 2016, and that number is growing rapidly. Currently, the number of active Telegram accounts in one month is more than 200 million users.
Now with these favorable conditions, if users touch the stickers on which your logo is engraved, you can be seen in the eyes of a huge flood of users and find a great opportunity to become popular and progress.
With all these benefits and with all the high potentials that Telegram has for the development of any online business, but its correct use requires careful attention to small and large points. First of all, all sections of society are present in this messenger, and you should have predetermined goals for your targeted advertising and follow them. Otherwise, your ads and content may be wasted due to the large number of regular users and different tastes.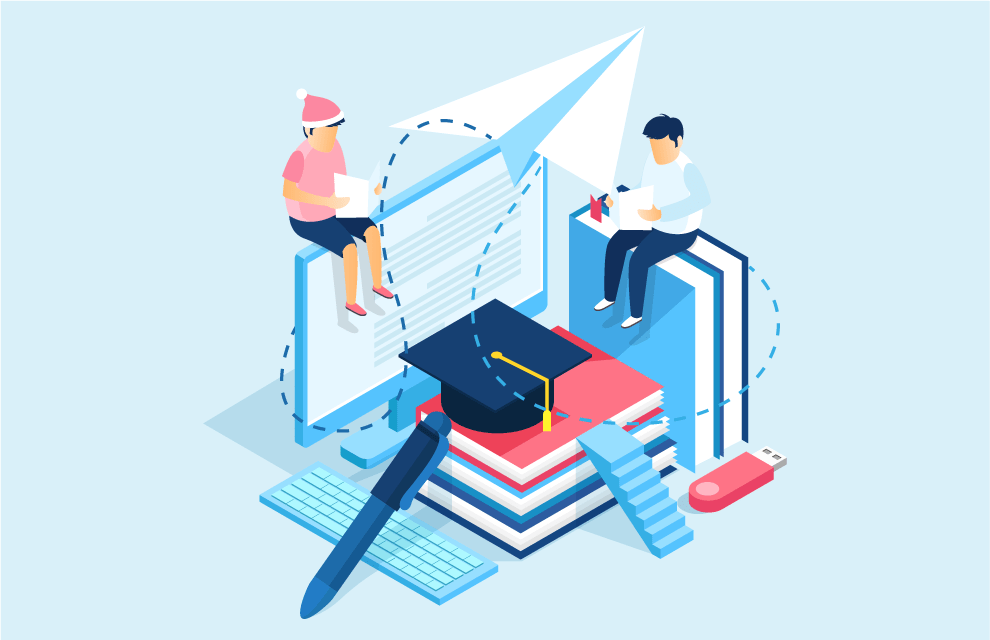 What jobs are active on Telegram?
Online shops (those who sell products or services)
Admins
Drug sellers
News channels
Advertisement providers
NFTs
Crypto
Investors
Traders
And ……
How can we create a telegram channel?
Run Telegram
Touch the pen icon at the right bottom of the screen.
Select the New Channel option.
Enter the channel name and type your channel description in the Description section. If you wish, you can change the channel photo at the same time by touching the camera icon.
After entering the above information, you must touch the tick icon in the upper right corner of the screen. if we want our channel to be a public channel, select the Public Channel option
After specifying the channel invitation link, you must touch the tick icon in the upper right corner of the screen.
Select the members you want and touch the tick icon in the upper right corner of the screen.
This completes the process of building the Public Channel. You can invite other people to it using your channel link.
What are the capabilities of a Telegram channel?
– Being multi-manager: It is not possible to add a manager to the Telegram group, but you can add a manager for the channel.
– Ability to delete the message: In the message group, the sent message is not deleted in any way, but in the channel, the administrator can also delete the message.
– Views: How many people have read your post? This feature does not exist in the group, but in the Telegram channel, the number of messages read is displayed for each member
– Public and unique link: You can have a channel that is public and attract users.
– There is no annoying message to join and leave the group: in the channel, if someone leaves or joins, no message will go to other people and this kind of relative annoyance is less.
– Invisibility of members: Members cannot see other members! Something that bothered many in the group; Only management can see members in the channel
so what is the fastest way to boost our channel?
undoubtedly, the best way to improve your channel members is making content and attracting users gradually, but this way is really slow and you should spend a lot of time and energy.
But if you start your channel progress by purchasing some real members, this will make your work progress faster. To enjoy the benefits of Telegram, you should set aside a reasonable amount of time and a certain budget to increase your members, if you are looking to progress faster in this area as well as your competitors in the field of work, you should buy real Telegram members or fake Telegram members. Read the description of this page and if you have any questions, you can send a message to our Telegram support ( @michaelshf ) to guide you.
what is the advantage of buying real telegram members?
Imagine you want to take your business to Telegram and introduce it to more people and attract more customers through your channel; Of course, in the beginning, few users are members of your channel. How do you get other users to join your channel? Do not forget that the number of members of a channel is a measure of the credibility of that brand and business. So unless a large number of users are members of your channel, you will not be able to persuade your audience to use your services.
Therefore, the most important advantage of buying real Telegram members is that it makes you a credible and reliable business in the eyes of users who encounter your channel for the first time. Telegram members themselves have types that are divided into fake and real members. Fake members, as the name implies, have no participation or activity in the channel or group. But buying real members guarantees that you can find your business customers among them.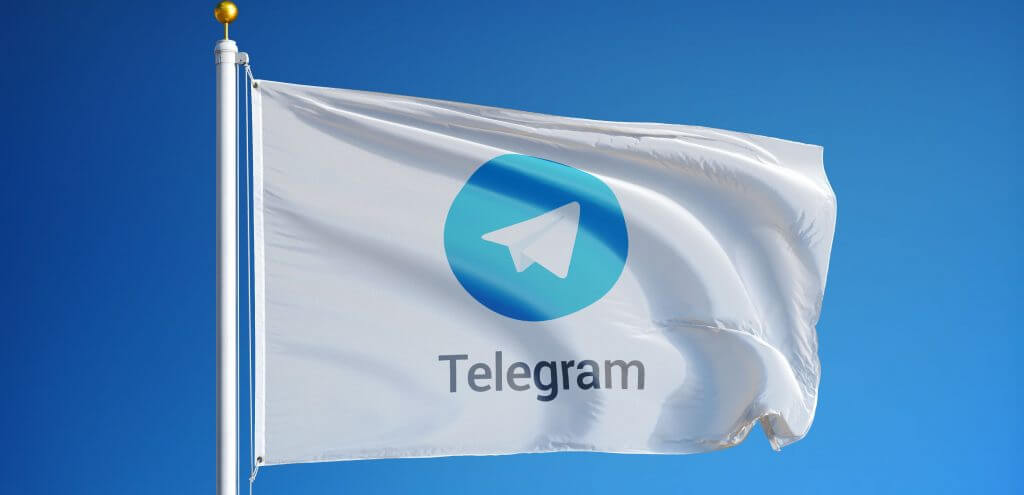 how can I buy real Telegram members?
you have two ways:
you can message our Telegram support: ( @michaelshf ) and tell us what you nees and ask your questions to clarify on the order and also you will get bonus members or views if you pay via crypto and besides that, you will get a better support.
tap on this link and buy from the website.
We have provided a telegram robot which you can use to increase the views of your posts (You can increase the number of visits of each post up to 50,000). For example, if your posts normally get 10,000 views, you can boost it to 60,000.
Its name is Eagle. tap on @eagleviewsbot and /start the bot to boost your Telegram post views. You can also get 5,000 FREE views as a new user in our bot 😊

What is Telegram?
Telegram is a popular social network in all over the world. At the moment, it has more than 600M monthly active users and this amount is growing gradually. Probably, telegram will seize Facebook's place and will rank first in popularity and the number of monthly active users among these kind of applications.
How telegram views work?
One of the good features of telegram is the ability to create channels and groups. Groups don't have post views which means the messages that are sent in the group don't show the number of visits they have got. And this feature is only for the channels.
How many views should I get in my channel to look professional?
It really depends on how many members you have. For example, you create a telegram channel, then after the creation you want to buy telegram members. For instance, you purchase 50k members from us and now your channel has 50k members, and according to this number of members, each post in your channel should get between 3k to 5k views in 24 hours. The members you purchase usually visit channel posts very rarely, so you'll need to buy post views as well.
What Is the importance of telegram views?
One of the biggest problems in most Telegram channels is the small number of posts and the mismatch of views with the number of channel members.
Most channel creators are forced to buy members due to the long and costly process of channel growth and development. Then they are faced with the issue of a significant difference with the number of channel members and post views, which is a major obstacle to the growth and development of the channel.
The high number of channel views increases the rate of new user attraction, improves the credibility and popularity of the channel, increases the efficiency of advertising.
Definitely no one likes a channel with little views, this issue instills the feeling of low channel audience and by its nature the repugnant of the channel and distrust to your user or customer.

The services we provide in our telegram views bot (@eagleviewsbot):
In this section you can order views for one post, for instance if you only have one post and you want to increase the views of it, you should tap on single post views. (The minimum order is 25 and the maximum is 50,000 views)
In this section you can order views for a group of posts, for example if you have 50 posts and you want each of your posts to get 5,000 views, you should use this feature. You have to pay attention that there are enough coins in your account (1 coin = 1 view). for getting 5,000 views for 50 posts, you have to have at least 250,000 coins in the bot.
This is the most popular feature of the robot. When using it, you have to add the robot to your channel and you also have to modify the number of views you want to get automatically after posting. For example, you need to get 4,000 views for each post you put in the bot, so you have to type 4000 in the bot.
How many views can you get through eagle bot?
The daily capacity of our robot Is millions of views per day and you can buy unlimited coins, the coins you buy in the robot have no time limit and do not expire!
Therefor you can use them whenever you please. You can order views from 25 to 50k views per post!
Why should you increase the number of post views?
Undoubtedly, as the admin of a Telegram channel, you know that posting each post in your channel, the members of the channel view them, and you can see how many members have seen each post with the number besides eye emoji (👁️) at the bottom right of each post. The main reason for business owners to pay attention to the number of views of posts is that The more views your posts get, the more credibility you will gain for the channel and in fact, the more views your posts get, the more users will trust you easily.
If I buy telegram members , then why should I buy telegram views as well?
Fake members are actually non-human users that only enhances the number of channel members. These members have no effect on the amount of post views as they are not humans. Fake members are also called offline or non-real members who have an account with virtual numbers on Telegram, and do not do any activity in the group or channel. Our fake members have real names and profiles so they look just like a human. All of them get online at a certain time and then they become offline. For telegram channel owners that are looking for increasing the number of their channel members quickly, we want to introduce a special offer to them. click here
If you want to look professional, after increasing the number of members on Telegram, you should buy Telegram views. This action will cause you to make a match between the number of channel members and the number of views, which will increase the credibility of your channel among users. You can contact our Telegram support (@Michaelshf) right now to get Free views on eagle bot and to ask any questions that you may have encountered.
Why should we use telegram views bot (@eagleviewsbot)?
If you have participated in Telegram competitions and challenges, using this bot will be very suitable for you and will make you a winner. By buying Telegram views, you can be superior in all challenges and votes.
We also offer discounts and reasonable prices with special plans for channel owners who buy millions of views.
By purchasing telegram views for your channel, you can get a lot of views for your posts at a low price, and match the number of channel members with the number of subs.
Imagine you enter a store channel through advertising and you see that the views are all below 100, this will definitely have a negative impact on your mind. Advertising and attracting the audience is very difficult without high number of views and high number of members, and it will It will slow down your improvement and growth of the channel, and advertising without reasonable number of views on Telegram posts will not be very effective.
You can also determine the speed of getting views in our bot.